A simple guide on how to enable the settings in Cadlink RIP, in order your software and printer system to be working smoothly with the Windows 11 update.
After updating your PC or laptop to the Windows version 11, you may notice some incompatibility issues where your RIP software can't send the print jobs to the TexJet printer. To bypass this issue, please follow the easy step-by-step guide below:
STEP 1
Open the Digital Factory Apparel v10 Polyprint Edition printing software.
STEP 2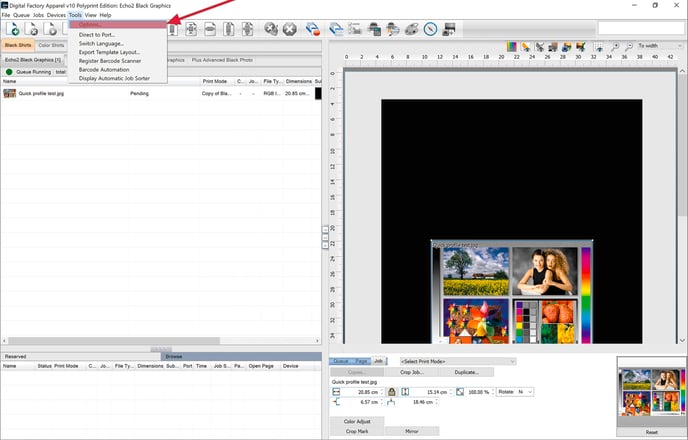 Go to the main toolbar and choose Tools. Then select Options.
STEP 3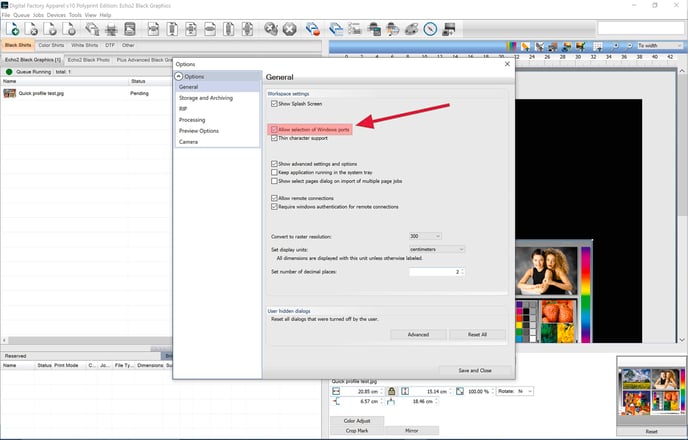 At the window that pops-up, in the General section, tick the box that reads "Allow selection of Window ports". Click at Save and Close.
STEP 4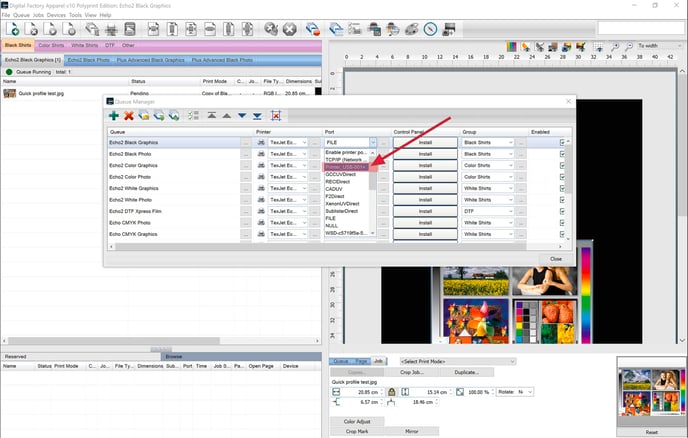 At the main toolbar, go to Queue and then select Manage Queues. Select your port from the existing windows printer list. The correct port, after the Windows 11 update, should be the Printer_USB-00x+ were x is the USB port assigned to your TexJet printer.
Patch update available
There is, also, an update available in Digital Factory Apparel v10 Polyprint Edition software that allows compatibility with the Windows system v11.

In order to install the update, open the RIP software and at the main toolbar go to Help and Select the Check for Updates option. A patch will be downloaded that will allow printing with the Windows 11 version. The Port configuration should be the same as when working with Windows 10, for example in TexJet echo2 should be TexJet Echo-More_USBxxx+ and NOT the one mentioned in the previous process.
Don't forget that all settings will be reset back to default after the update. Save all your custom settings prior the update.