A step-by-step guide on how to properly refill empty ink cartridges on Texjet shortee2 printer.
TexJet shortee2 is equipped with refillable ink cartridges of 80ml liquid capacity. Once the ink level is low you must refill them with fresh ink, so you can continue with your production. A certain process must be followed, in order for the refilled cartridges to be safely introduced back in the ink supply system of the printer.
Ink cartridge refill process
STEP 1
Shake the ink bottles for 1 minute each.
STEP 2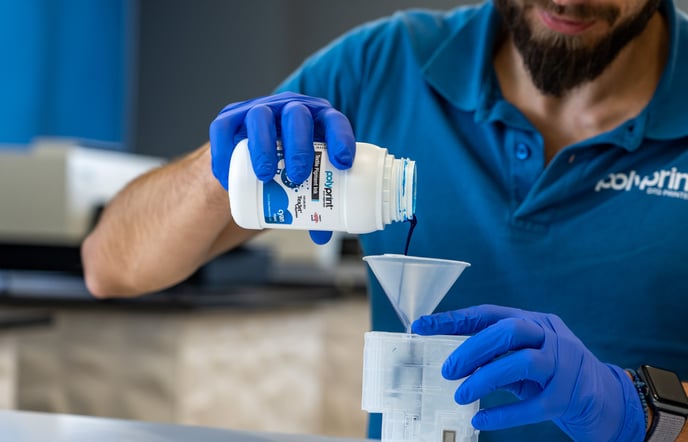 Remove the rubber seal from each cartridge. Use the funnel provided to fill them with their respective ink color. Fill them slowly as each cartridge has many chambers.
Note: The ink level must not exceed the max indication on the cartridge side.
STEP 3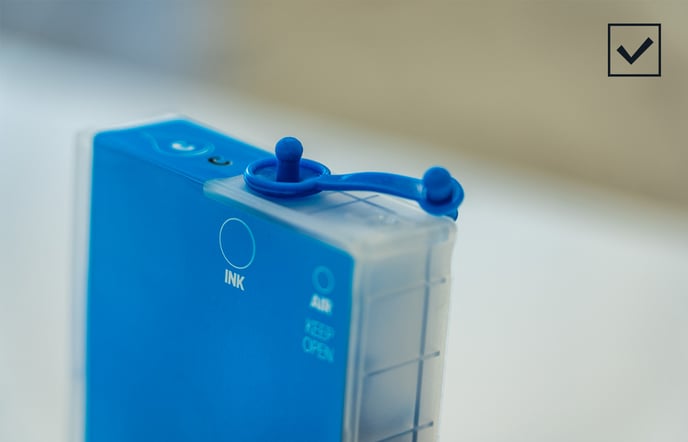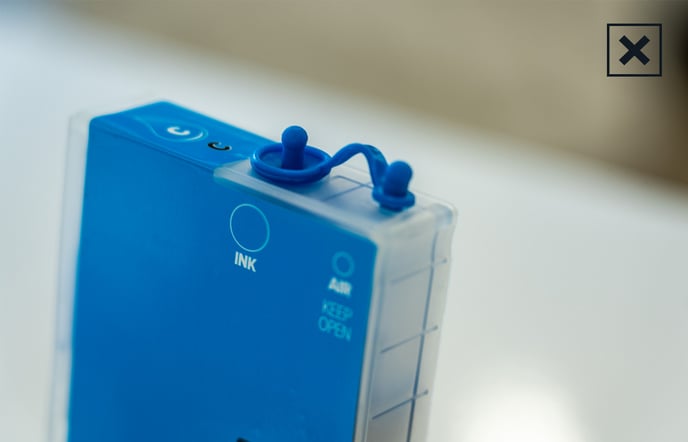 Put back only the rubber seal that holds the ink. Make sure air supply is not sealed.
STEP 4
Use a syringe to remove air from the cartridge filter. Pull ink from the cartridge valve until cartridge filter is full of ink.
STEP 5
Place back the ink cartridges in their corresponding socket and close the ink cover. Make sure they are gripped properly.