A guide on how to print the nozzle test sheet with echo2 and shortee2 printers.
TexJet printers are equipped with a printhead that has eight printing channels. Each channel consists of 180 nozzles that fire ink during printing or cleanings. The nozzle test is printed in order to check the condition of the printhead and therefore, the nozzles.
A printhead nozzle check should always be performed at the start of the printing day, after your first cleaning, to make sure that your printhead is in excellent condition and will give you the best possible quality. If there are nozzles or even entire channels missing, this is a strong indicator that your printhead needs a cleaning.
To perform a nozzle test correctly, follow the steps below:
STEP 1
Wake-up your printer correctly and eject the platen.
TexJet echo2: Wake up procedure
TexJet shortee2: Wake Up procedure
STEP 2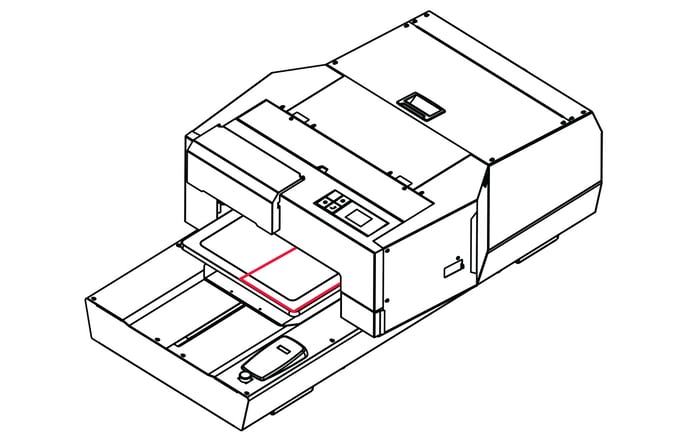 Place one of the transparent sheets that come with the printer on the left corner of the platen.
This way, the transparent sheet is supported properly and all the channels with their nozzles will be visible.
STEP 3
Perform the Auto height adjustment process. Press the AUTO button on the Platen Control Panel to set the platen at the ideal distance from the printhead. When finished, press the Start Position button or the Blue button to send the platen inside.
TexJet echo2: Auto height adjustment feature & why it is important
TexJet shortee2: Auto height adjustment & why it is important
STEP 4
At the Printhead Control Panel, tap on Settings. Select Maintenance and after Print Head Nozzle Check.
STEP 5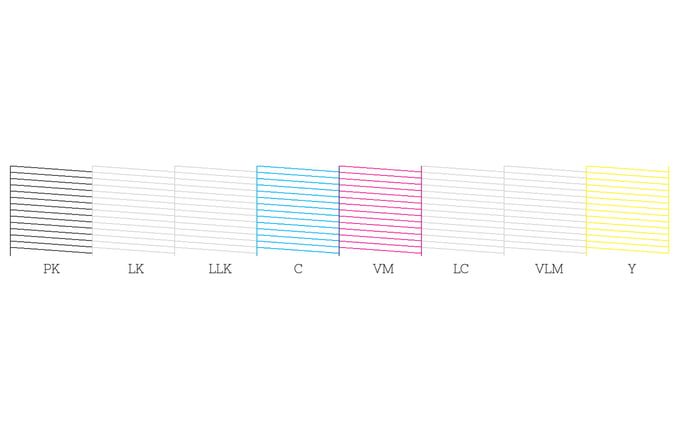 Check the printed pattern on the sheet. All eight (8) channels should be visible together with their nozzles. If there are gaps (missing nozzles) perform a Head Cleaning or a Heavy Head Cleaning - depending on the severeness of the problem, to restore them.
TexJet printers: Ink consumption during cleanings