All business categories that can make the most of dtg technology.
DTG printing is suitable for multiple business types and can help you expand your product range, drawing in even more customers. The most common business categories using dtg printing are: custom made apparel, fashion textile printing, and promotional/advertising. Let's take a closer look at related businesses that fall into each category.
Custom apparel
These are start-ups or mass customization businesses that print on demand low-volume t-shirts and other apparel like hoodies, bags, polos and shoes or personalized gifts. These online or storefront stores are located in crowded spots, like custom t-shirt shops, seasonal/ souvenir shops or gift shops that sell prints at an affordable wholesale price.
T-shirt shops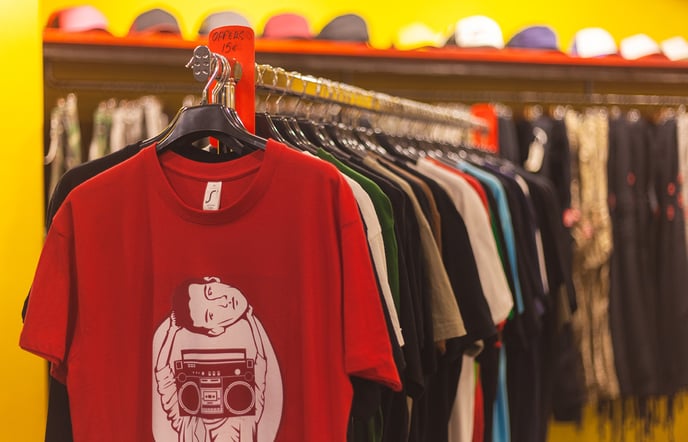 This kind of businesses is usually set up in a small storefront space, in a crowded place. They print on demand and emphasize on personalized designs according to customer demand. With minimum personnel (2-4 people) and average service time 5min., they need compact dtg printing equipment that produce photorealistic prints on-site. They usually collaborate with graphic designers, illustrators etc. and have a catalogue with ready-to-print designs.
Online t-shirt apparel shops
They are web-based start-up businesses that offer on demand, low-medium volume printing services. Through their e-shops they, usually, provide 2 options: A variety of designs for the customer to choose from, or the ability to upload and print your personal designs via web-to-print tools. Usually, a single person business, they require compact equipment for tight spaces, high color accuracy while increasing productivity and a low investment cost. Similar businesses can be online platforms with wearable art catalogues, from which customers can select and order a design printed on a t-shirt.
Souvenir/seasonal shops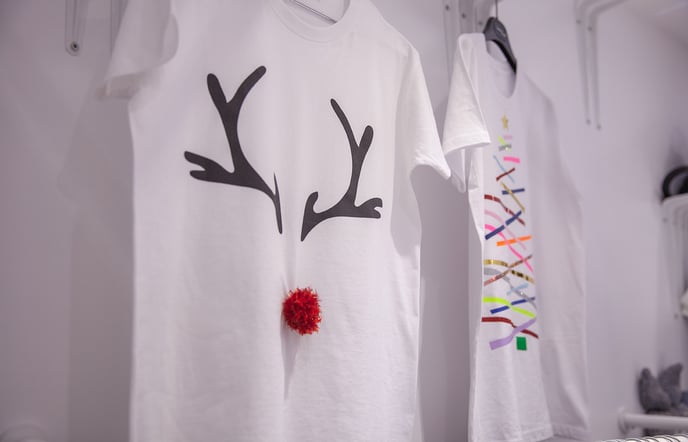 Small gift stores located in areas visited by many tourists that primarily sell a big variety of souvenirs relating to a particular topic or theme. These items often include coffee mugs, (soft toys) stuffed animals, t-shirts, postcards, handmade collections and other souvenirs. Seasonal shops are often open during a related period e.g. Christmas or Valentine's Day, offering gift products associated with these celebrations.
Gift shops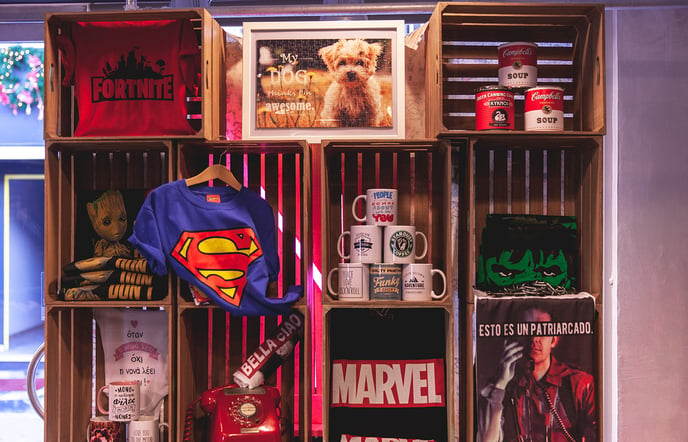 Specialty stores located in theme parks or malls that offer 'mainstream' or humoristic gifts, printed on t- shirts, hoodies, bags, shoes, mugs, pillows, soft toys etc. They typically sell products that appeal to different customer groups and are inspired by movies, fantasy or real life.
Mass customization businesses
High volume apparel printing units that mainly work as B2B through online platforms that can host multiple web shops by offering mass production services. They may also work as B2C by printing and delivering their products directly to the customer. These businesses employ 20+ people and usually produce t-shirts, hoodies, bags, shoes, mugs, phone cases etc.
In all of the above cases, DTG technology can deliver cost-effective applications and the ability to easily follow customer trends. Time consuming vinyl weeding is avoided, and prints are soft to the touch, as the textile is allowed to breath with dtg printing. The ability to produce on demand, personalized prints helps expand their product portfolio, while eliminating printed stock. This fast response to market trends produces versatility while upholding high quality prints with vivid colors and sharp details.
Fashion textiles
Companies that are dedicated to the fashion industry and manufacture clothes, creating unique prints for ready-made apparels or cut pieces of garments, for in-house or fulfillment (outsourcing) production and need DTG technology for sampling, small orders, and unlimited colors.
Textile / Fashion design studios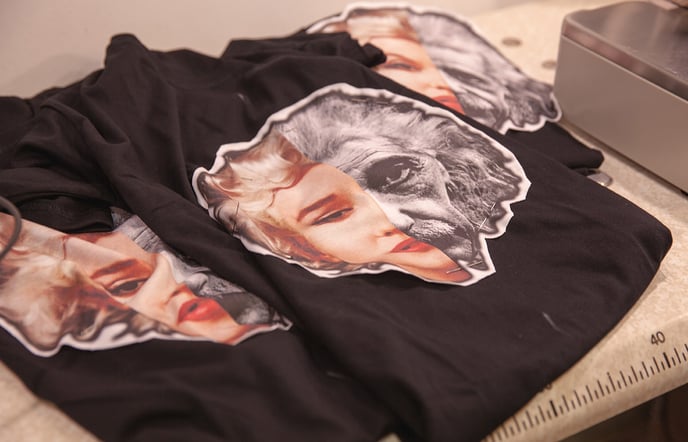 Textile graphic design studios that create unique prints that are used in fashion clothing and interior décor items. There are, also, fashion designers that work 'in- house' for specific clothing brands or in the garment manufacturing industry as a part of team. DTG technology offers the ability for fast sampling or the opportunity for freelance designers to create their own collection with design confidentiality and build their own clothing brand with limited edition clothes.
Garment manufacturers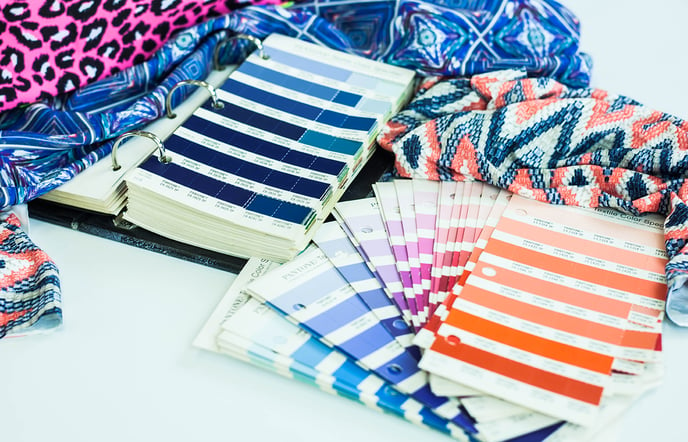 B2B companies that design, produce and ship ready-to-wear clothing for their own or other apparel fashion brands. They are, usually, large industrial units with many employees throughout the whole fashion industry supply chain. Fashion products may include women's, men's, children's clothing, sleepwear and underwear.
Clothing brands
Small clothing brands that design and produce limited edition clothing for streetwear, sportswear, or branded souvenir clothes and sell them either through a physical or an online store. DTG technology can offer them the opportunity for in-house production, at low cost, without outsourcing collaboration with garment manufacturers and a strong advantage of creating their own fashion trends without the need for stock.
Garment decoration / Fulfilment textile printing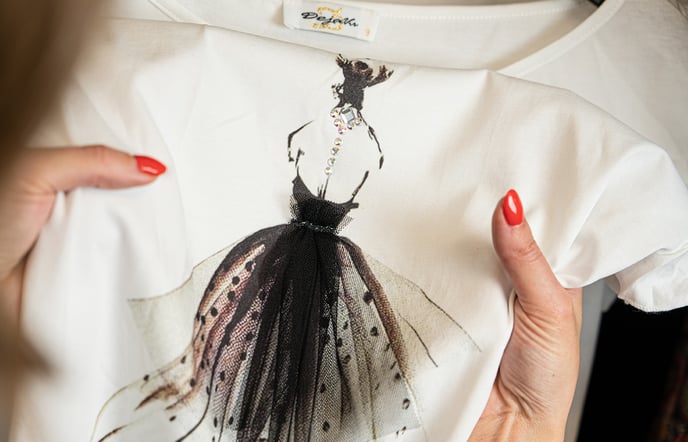 Large industrial units that are specialized in dyeing, printing and fabric finishes or ready to wear clothes. They mainly work for third parties, such as garment manufacturers and clothing brands. They use a variety of printing methods depending on the fabric type, including screen printing, thermos-transfer, inkjet technology and also embroidery and other garment decorating techniques like hot fix parts and strass.
DTG Printing in the Garment Decoration Market
In all of the above cases, dtg technology is ideal for fast and low-cost productions, affordable sampling, artwork testing and adjustments, color accuracy in small-medium production runs with high-quality prints and design confidentiality.
Advertising & Promotions
Companies that design, supply or print material for marketing & promotional purposes (e.g. corporate gifts, t-shirts, hoodies, bags, shoes etc.) or for campaigns. These businesses usually print with traditional methods like screen printing, large format printing, offset, sublimation etc. and need to expand their offered product range and services.
Suppliers for promotional items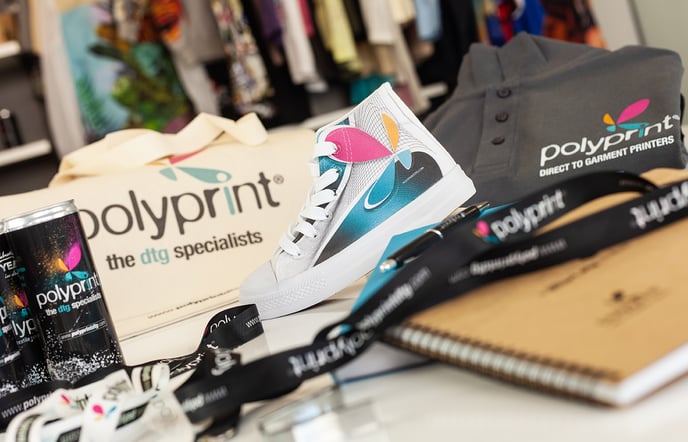 Large scale B2B businesses that import, manufacture and merchandise promotional products like wearables and corporate gifts. These businesses often distribute their products to printing service companies or advertising agencies in order to carry the name, logo, tagline or message of a company or an event and are intended to promote that particular activity by means of advertising. Promotional products usually entail t-shirts, hoodies, polo shirts or company uniforms. Functional gifts are, also, used for promotions such as mugs, bags, pillows, pens, USB sticks calendars etc. DTG offers a competitive advantage as they are able to expand their services.
Printing services
B2B businesses that produce and sell promotional products like clothing or corporate gifts. These companies often assign these kinds of products to printing service companies or advertising agencies to carry out advertising campaigns with their name, logo, tagline or message for a specific promotion or an event. Examples of promotional products are clothing items (t-shirt, hoodies, polo shirts, company uniforms and other apparel) or useful and functional gifts (imprinted mugs, bags, pillows, pens, USB sticks calendars, etc.). DTG can offer a competitive advantage since they can expand their services.
Bag producers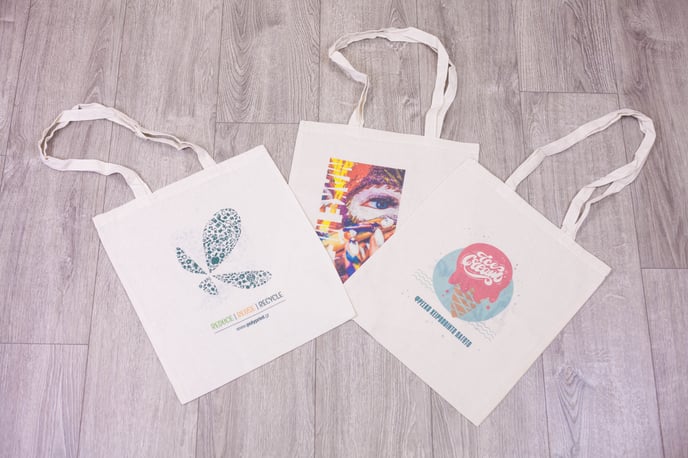 Medium-high production volume B2B businesses, in the packaging industry, that are specialized in manufacturing and printing commercial bags and use materials like paper, plastic, cotton, burlap etc. They use offset, flexography, sublimation and screen-printing methods. DTG offers a huge business opportunity by printing on fabric bags.
How to print on tote bags with TexJet printers
Advertising agencies
Creative agencies that are dedicated in creating, planning, and handling marketing campaigns for their clients. They build and design corporate identities applied on websites, social campaigns, printed ads, corporate clothing and promotional gifts. They have close cooperation with printing centers and DTG offers them independency, as they don't need to outsource printing services.
In all of the above cases, DTG printing creates independency from third parties and the opportunity to cost-effectively expand their portfolio of branded items, giving them the competitive advantage in their market. This enhances the attraction of new customer types with innovative products that are easily sampled or printed on demand. The fast production of consistent premium quality prints at an attractive price helps to increase profit margins. DTG technology is the key to controlling your printing results and delivering stable high-quality production runs, thus gaining customer loyalty.