The reasons why your printed garments have low wash resistance.
Direct to garment printing can produce amazing prints with vibrant colors, scalpel-sharp details and a soft feel touch. It is important to maintain these characteristics after washing a garment. The process of creating a dtg print is easy, but there are many steps along the way that if not executed correctly, can have an impact on the print's washability. In order to expand the shelf-life of your prints you must pay attention to the following:
Curing parameters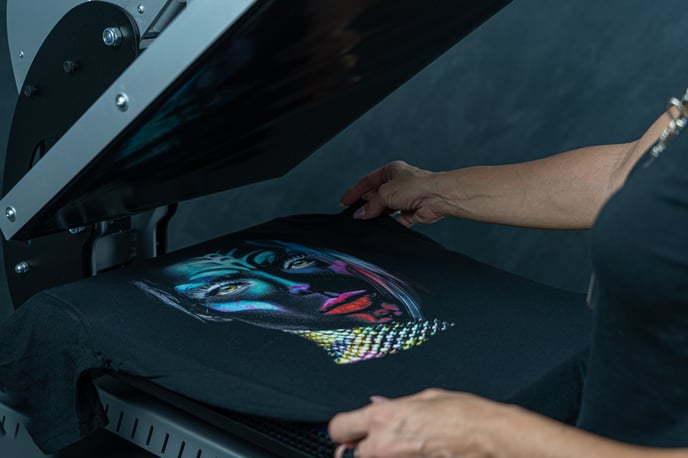 The inks and the pretreatment liquid – if applied, must be cured with the fixation method and according to the parameters that their manufacturer suggests. Meaning, you must pay attention to the curing time and temperature suggested on the label and follow them specifically when they are created for curing in a heatpress or an oven. If you under cure, or over cure your designs, then you may notice instant fading within a few washes or in the case of the white ink, you may have peeling issues.
Ink & Pretreatment amount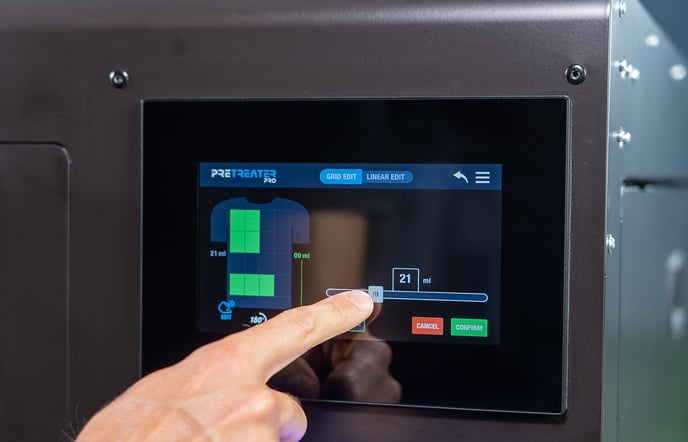 The pretreatment amount can define the wash fastness of a print. In the case of light-colored garments, it can boost the colors and make them durable. The dark-colored garments are the trickier case. If too little pretreatment is applied on dark-colored garments, they will appear faded. This is caused because the amount of pretreatment applied is not enough to help bind the fibers and the white ink together. This situation creates fading colors. Sometimes this is visible from the printing stage and colors wear of quickly during the wash cycles. On the other hand, if a greater amount of pretreatment is applied, then the white ink will crack and peel off.
Tip: In the light-colored garments we recommend 14ml of Texjet Inks - Pretreatment for Lights for a 40x60cm area and for the dark-colored garments 21 to 25ml of Texjet Inks - Pretreatment for Darks liquid for the same area – for a standard 150gr t-shirt.
Product shelf-life
You must make sure that you always use fresh ink and pretreatment. Apart from unwanted clogging issues that expired products might cause, they do have an impact on the washability of the print. If your consumables are not within the expiration date, then it is very possible that you will experience poor results when your garments come out of the wash. Learn how to store & maintain inks and pretreatment liquids
Fabric quality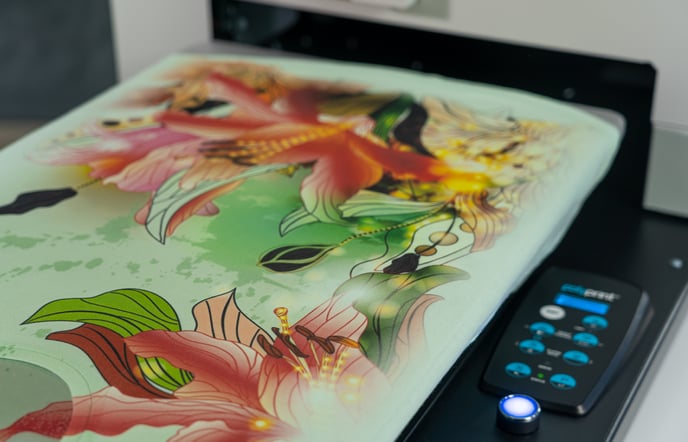 The fabric type is the corner stone of the dtg printing process. DTG printing performs best on natural fibers and especially ring-spun cotton. Although you can print on blends, you must keep an eye on the synthetic percentage, as the higher its ratio the higher its impact during the wash. Even when working with 100% cotton fabrics, you must select premium garments that are woven with care, as the fibrillation that can occur from the abrasion, during the washes, can result in faded colors and cracking on the white layer.
Curing equipment
You must pay attention to your oven or heatpress and make sure that your equipment is working properly. If their temperature is unstable then the printed garment will not fixate correctly and will lose its properties when washed. Additionally, you must be sure that you haven't placed your curing equipment near places that are subjected to rapid temperature changes (i.e. an open window).
Tip: A tool that can come in handy is a temperature measuring device. This way you can check the temperature of your oven or the temperature of the heatpress' platen surface at any time and be sure that is evenly distributed.
Proper product maintenance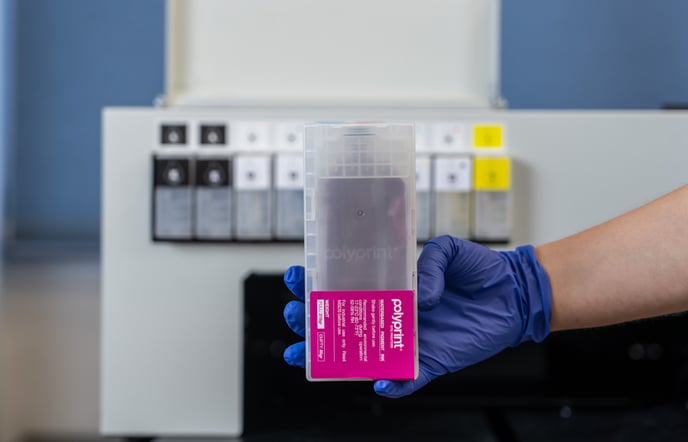 The inks and pretreatment solutions used in DTG must be kept homogeneous, so you can achieve consistent high-quality prints. If the pretreatment liquids are not agitated regularly, then you are probably spraying your garments with an unwanted percentage of water, resulting in faded prints and poor wash resistance. You must, also, remember that prior to waking up your printer, you must agitate the ink cartridges to redisperse the pigment. This is particularly vital for white ink, because it easily forms sediment and the printhead will print only the watered-down part.
Wash parameters
DTG printed textiles require gentle handling when washing, drying, and ironing. Lower temperatures must be applied when washing DTG printed textiles: prefer 30 to 40 degrees Celsius or even a cold wash. We recommend medium washing cycles (600-800 rpm) and small programs (30 minutes to an hour). A normal amount of detergent must be used and do not use a softener, as in many cases the print can peel off. It is best to air dry the fabric and iron it inside out.
For more information about how to accurately wash your DTG garments, you can check the guide here: How to wash DTG & DTF printed textiles