The importance of pretreatment procedure in dtg and its main applications.
Direct to Garment technology is a printing innovation that is becoming more and more prominent in the clothing industry, as it is one of the most simplified procedures that delivers products of excellent quality. One of the most importance steps in the DTG industry is the pretreatment process, prior to printing on a garment.
A pretreatment solution is an aquatic polymeric emulsion that fills in the spaces between the weaving of the fabric. When cured, it provides a smooth surface ideal for the inks to be adhered upon, resulting in a high-quality print. The right amount of pretreatment depends on the fabric's type, its thickness and of course the use that is destined for. There is a number of different pretreatment solutions to choose from and those fall into two main categories: Pretreatment for dark-colored garments and pretreatment for light-colored garments.
Pretreatment on dark-colored garments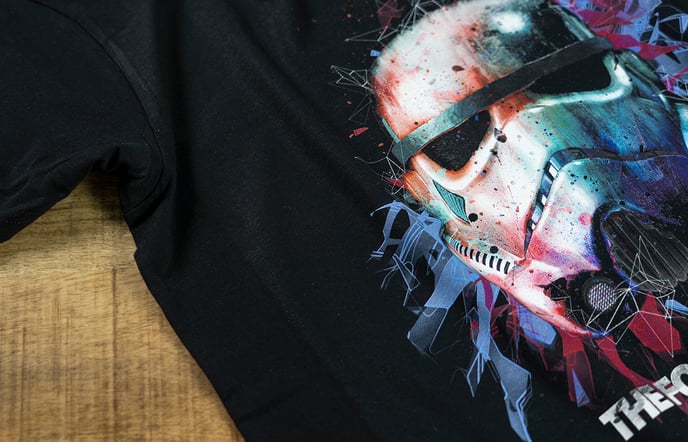 When printing on dark colored garments pretreatment is required for the white ink to adhere and build upon the garment. The application of a pretreatment layer is vital in dark garments in order the colors to lay correctly over the white, be visible and not soak into the fabric. If no pretreatment is applied, the inks will be absorbed into the fabric and due to its dark tint, they will appear extremely faded and almost like there is no ink at all, which will result in an unacceptable quality print. This is why applying a pretreatment solution prior to printing on dark garments is an essential step.
What is the typical DTG printing process on dark colored garments
Differences and similarities of DuPonts' P5001 and P5003 pretreatment liquids
Pretreatment on light-colored garments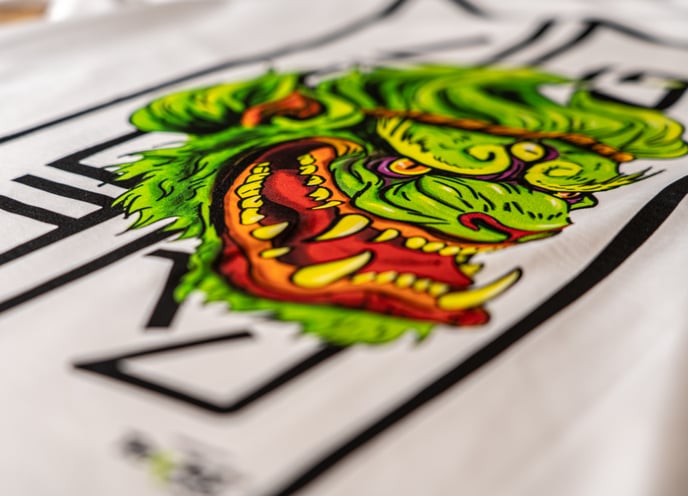 For printing on white and light colored-garments, pretreatment is technically not required. However, the use of pretreatment on light fabrics results in a much more vibrant print that endures even better through washing.
In addition, there are pretreatment solutions that allow to print on tricky fabrics such as polyester. Polyester is a synthetic fiber that is hydrophobic, meaning that repels the water-based inks that are used in most DTG applications. A specifically formulated pretreatment solution is able to stabilize the inks in the surface of the garment by stopping the bleeding of the inks through the polyester fibers.
What is the typical DTG printing process on light colored garments
Precoating and Polycoating liquids textile applications
The pretreatment process lies deep in the core of the DTG industry. By understanding its importance and the right way to utilize it, any type of user can benefit from it and eventually make his business flourish.