Get to know all the basic similarities and differences between TexJet echo2 and TexJet shortee2, Polyprint's latest Direct-to-Garment printer models.
Differences
1. Printer size
The first and most noticeable difference between the two printer models is their size. Echo2 dimensions are
L
1280x
W
750x
H
458mm (
L
50x
W
29x
H
19inces) and shortee2 are
L
1100x
W
670x
H
425mm (
L
43x
W
26x
H
17inces).
Shortee2 compact size was designed to offer customers easy portability, for instance if someone would have to change his workstation regularly (i.e. tradeshows) or in order to provide a solution for those with limited working space.
2. Printable area
Echo2 offers a larger printable area than shortee2, due to its size. Echo2 has one of the biggest printable areas in the market for DTG printers with a maximum platen size of 41x60cm (16.1"x23.6"). Shortee2 has a maximum printable area of 30x45cm (11.8"x17.7"). Both models can cover, efficiently, the needs of the most common DTG applications.
3. Print speed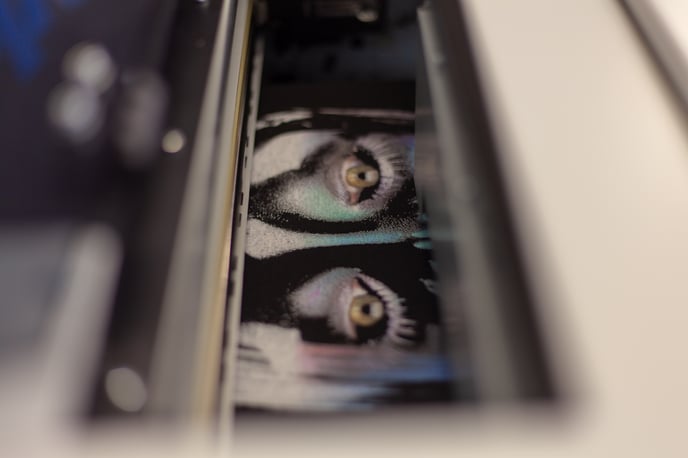 Shortee2 has a smaller size, allowing it to produce a higher number of prints per hour. It's able to produce a 25x20 cm (10"x8") design, at a pace of 20 dark-colored and 45 light-colored garments per hour, while echo2 can print 15 dark-colored and 35 light-colored garments per hour. These numbers include the whole printing process and the loading-unloading phase.
Note: For example, a t-shirt shop that prints about 50 t-shirts per day can achieve this mark by operating the printer for approximately 2 hours.
4. Ink supply system and capacity
Echo2 has a bigger cartridge capacity that makes it a better choice for customers with higher production volumes, as it requires fewer refilling procedures that ensure an uninterrupted workflow. Echo2 allows the customer to select the ink supply system that is more suitable to his needs, by choosing between refillable cartridges of 160ml and sealed cartridges of 140ml. Shortee2 has the only option of an 80ml refillable cartridge.
5. Extra platens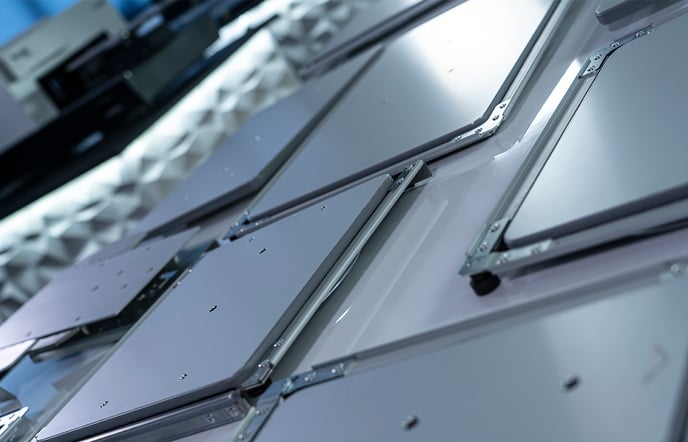 Both printers offer the option of a large number of extra available platens that the customer can choose from, covering most of the dtg user needs. Echo2 has a total of 14 platens, while shortee2 has 9. The main difference between the two printer models is that echo2 offers the ability of installing a shoe platen that in the case of shortee2 cannot be accommodated, due to its smaller size.
Platen options for TexJet echo2 printer
Platen options for TexJet shortee2 printer
Note: Although these are the standard platens that you can choose from, if you have an application that requires a platen with different dimensions that will accommodate your needs, don't hesitate to contact our support team that will help you find a solution.
Similarities
1. Printing quality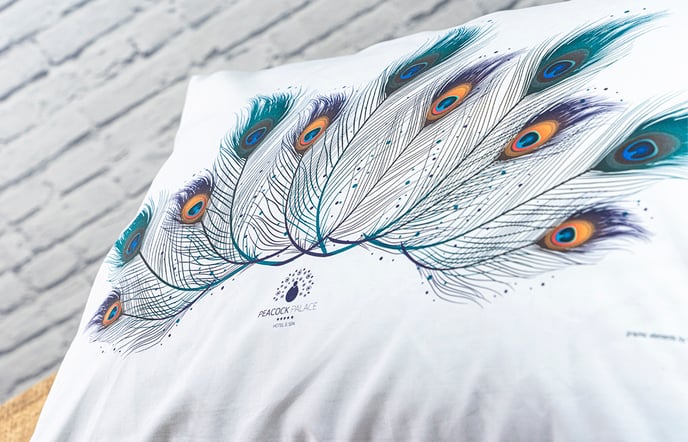 Echo2 and shortee2 have similar print engines, both ensuring outstanding printing quality with vivid colors and sharp details. Their excellent performance fulfill the needs of even the most demanding customers, giving extra value to the end-product by capturing the sharpest details of your design.
How TexJet printers achieve supreme print quality
2. Maintenance
An important characteristic of all TexJet dtg printers, is that they don't waste ink when the printer is idle, since no automatic cleaning is performed. Both shortee2 and echo2 can stay idle for up to 30 days, without the need of a single cleaning.
How to keep TexJet dtg printers idle for up to 30 days
3. Ease of use
Both echo2 and shortee2 printers improve your printing experience providing you a short learning curve and easy troubleshooting. They offer semi-automated maintenance that guides you step by step through the process, temperature and humidity sensors that monitor and notify you of the environmental conditions and guiding messages that help you through the necessary actions step by step.
4. Motorized height adjustment system
All the printers are equipped with a motorized height adjustment system that adapts to the garment's thickness, bringing it to the correct distance from the printhead. This is one of the basic steps you have to make during your production and by making this procedure automatic, it ensures you the best printing quality possible. It also, saves you time from trying to find the correct distance manually and protects you from mistakes that can result in damaging the printhead.
Auto height adjustment feature on TexJet echo2 & why it is important
Auto height adjustment feature on TexJet shortee2 & why it is important
5. Screen & Digital Mix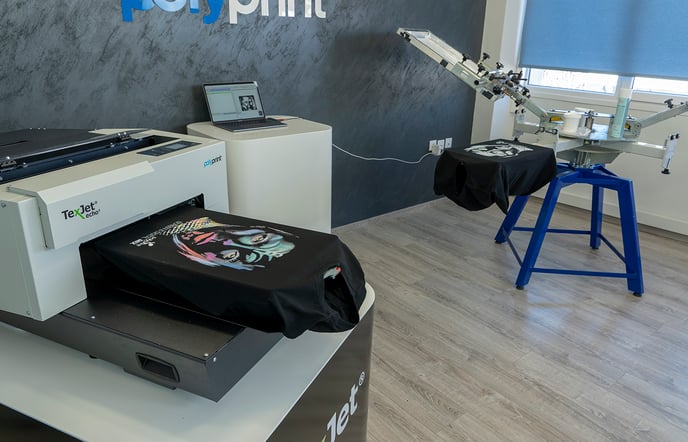 Screen and Digital Mix is an innovative printing technique Polyprint introduced in 2012 that allowed TexJet users to combine the benefits of the Screen and Digital printing. Both printers are eligible of using this innovation, which results in a reduction of the cost, especially when printing on dark garments, in case of medium to large production volumes, as it removes the need of using a pretreatment solution and allows the addition of special effects.
How to perform Screen & Digital Mix on dark colored garments with TexJet printers
6. Electronic and mechanical components
Echo2 and shortee2 share most of the electronic and mechanical component parts. The new electronics mainboards that are used in both models, provides you detailed information regarding the printer status and allow to display pop-up guiding messages that helps you operate the printer in an easier way. The new motion system that is controlled by a synchronous motor, is a solid construction, that requires minimal maintenance and its increased stability results to high quality and precise printing.
7. Printer stands
Our Universal Stand is specifically designed for all Polyprint products. Flexible and simple to assemble, this ergonomic stand is modern, easily movable and durable and it will provide the extra space you require whether you have an echo2 or shortee2 printer or even a PreTreater Pro machine. If you want a more compact choice then, you can opt for the Printer Stand which is specifically designed for our printers.