An introductory guide to potential business opportunities regarding your dtg business.
DTG printing can be the corner stone of your business. You are now able to experience superior print quality on garments and amaze your customers! DTG printers have empowered thousands of customers worldwide to follow their business instincts and thrive in the dtg business industry. Providing the highest print quality for the lowest cost per print, dtg printing is ideal for start-ups and small businesses ready to scale up. DTG printing broadens the spectrum of its business applications, opening the door to numerous business opportunities.
Custom made apparel
Custom made apparel is imperative in a highly competitive market. DTG printing provides the ability to print on demand small production volumes cost-effectively, while easily following market trends. DTG printers are compact and easy to use, allowing you to be competitive through unique designs and artwork. You can effortlessly adapt to ongoing trends and expend your product portfolio.
T-shirts, polos, custom prints, shoes, souvenirs, soft toys, babywear (e.g. bibs, vest tops, onesies etc.), handmade collections are just few of the applications you can draw ideas from.
How to print on all-over canvas shoes
Fashion textile printing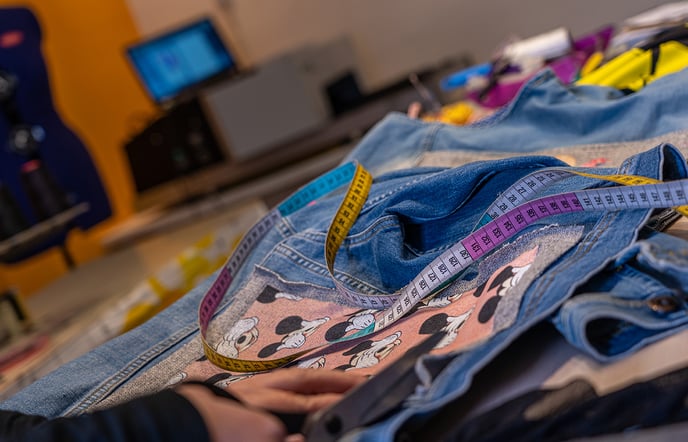 DTG technology is ideal for sampling and small orders. Using unlimited colors, designers are able to bring to life their unique designs. With a short learning curve and sharp-detailed prints you are able to focus on your creativity, enforcing design confidentiality and swiftly responding to fashion trends. Affordable sampling and the ability to reproduce collections precisely, allow you to break free of third parties. Create unique placed or all over prints for ready-made apparels or cut pieces of garments, for in-house or fulfillment (outsourcing).
Fashion products include women's, men's, children's clothing, sleepwear, underwear, garment decorating and textile patchwork. Limited edition clothing for streetwear or branded souvenir clothes are also in the mix.
How to print on jean clothing with TexJet printers
Fashion accessories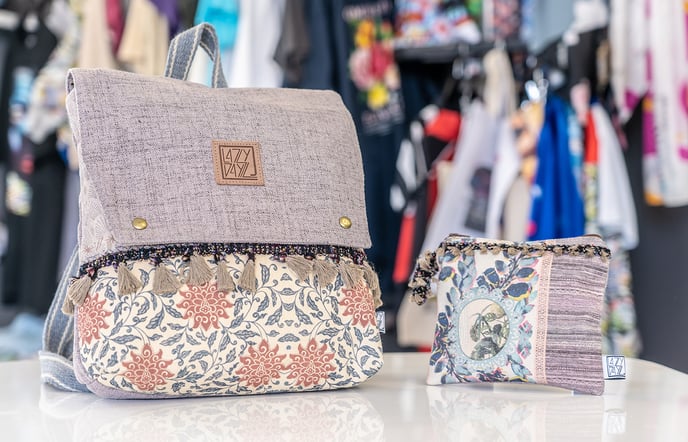 Design your own personalized prints and create your own branded accessories. Print limited editions on different kind of materials at affordable prices. Adapt to your customer needs by printing on-demand personalized accessories.
Bags (e.g. tote bags, backpacks, beach bags, leather bags) bow ties, shoes, pet clothes, leather belts and bracelets , tobacco cases, wallets and scarfs are just a thought. Just put your imagination to work!
Home textile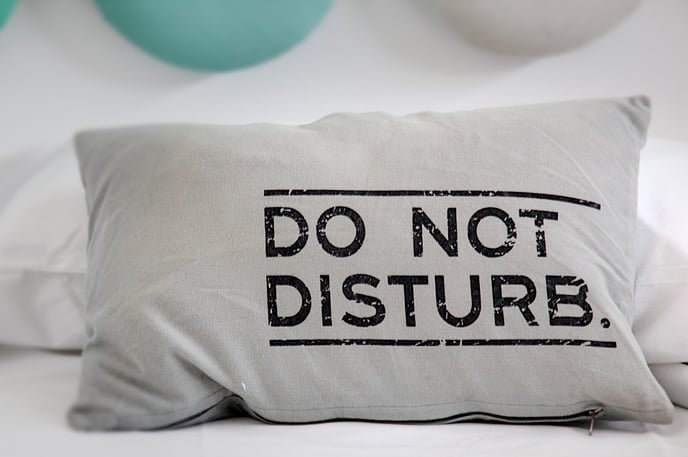 Design and produce household products and home linen such as kitchen/bath towels, bedlinen, pillows. Provide custom-made orders like monogramming for hotels or customized interior decorations. Offer personalized decoration solutions to your clients.
Development solutions and special theme designs that can add extra style like pillows, canvas art for wall decoration, lamp shades, tablecloths, cushions etc.
How to print on home textile with TexJet printers
Professional clothing
Professional clothing and uniforms for workwear, schoolwear or sportswear can expand their business in new applications like aprons, t-shirts, hoodies, polos in order to respond to small orders.
Workwear: chef's shirts, medical blouses, aprons for service, hotel uniforms, t-shirt, sweatshirts, polos, and other clothing for every profession that can carry your clients brand logo.
Schoolwear: school uniforms, polos, skirts, trousers, shirts, jeans, shoes.
Sportswear: cotton uniforms for martial arts, hoodies, t-shirts, tops, polos, blouses, shorts, yoga pants, joggers
How to print on Polo shirts with TexJet printers
Event planning products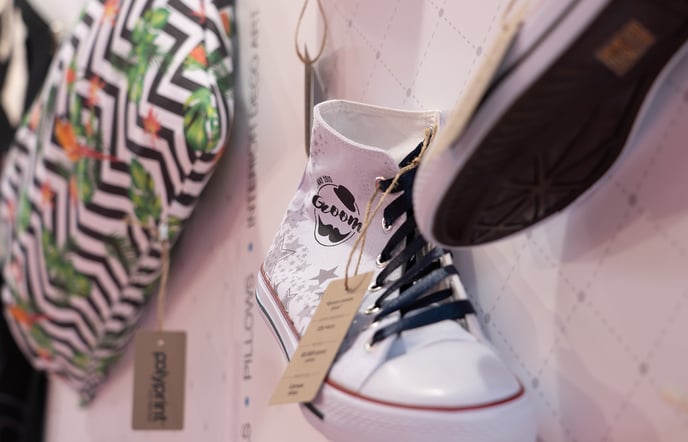 Organize events like parties, weddings, baptisms, professional summits or team building activities and print for decoration or promotional purposes. Following your customer needs and take your business on the road like concerts, festivals or theme parks and print no-demand whatever your customer desires.
Offer personalized decoration designs for numerous events and help promote your clients brand name.
Give your customers a live printing experience by interacting with the printing process and selecting prints during events.
Promotional-advertising products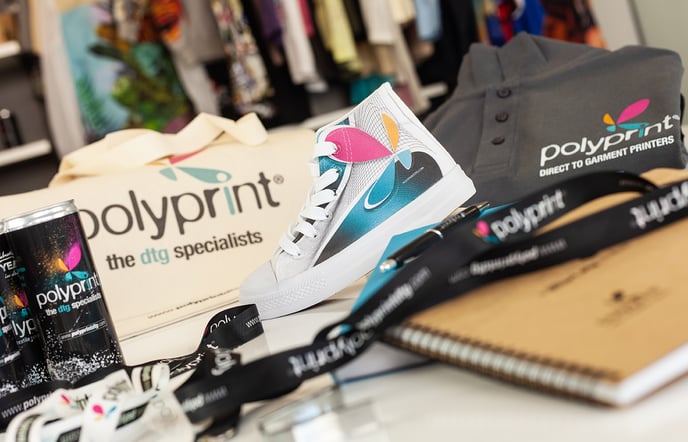 Supply printed material for marketing & promotional purposes like corporate gifts or point of sale banners. You may now expand your product range and services.
Examples of promotional products are corporate clothing items (t-shirt, hoodies, polo shirts, company uniforms and other apparel) or useful and functional gifts ( commercial bags, pillows etc.). DTG can offer a competitive advantage since you can print on-demand different applications.
Explore multiple dtg printing application possibilities and open your world to new business opportunities. Enjoy greater profit margins by putting your business ingenuity to the test.